07/30/2021
August Advocacy | Help Us Meet Our Goal
AUGUST ADVOCACY
A message from Ivory N. Mathews
CCHRCO 2nd Vice-President, CCHRCO Legislative Committee, SERC-NAHRO Legislative Committee, CEO of Columbia Housing
Dear CCHRCO Colleagues & Affordable Housing Advocates,
I hope that you all have had a great week and are looking forward to an amazing weekend. As most of you are aware, I currently sit on the Legislative Committee for CCHRCO & SERC-NAHRO. I have also been asked by our incoming SERC-NAHRO President Shaundra Clark, to serve as the Chair of the SERC-NAHRO Legislative Committee for her upcoming term. What does that mean? It means that you will be hearing from me on a regular basis and certainly a whole lot during the month of August. I will be asking for your support in reaching out to members of Congress to support NAHRO & SERC-NAHRO's legislative agendas. We are less than a week away from NAHRO's August Advocacy campaign and I NEED YOUR HELP.
2021 August Advocacy Campaign Goals
NAHRO has set a goal of 12,000 letters!

SERC-NAHRO has set a goal of 5,000 letters!

CCHRCO - I would love to see us contribute 2,000 letters
The rundown of the topics that have been selected by NAHRO is as follows:
Week 1 (August 2-6): Infrastructure

Week 2 (August 9-13): Vouchers

Week 3 (August 16-20): Administrative Fees and Mobility Services

Week 4 (August 23-27): LIHTC and Community Development Programs

Week 5 (August 30- September 3): FY 2022 Transportation-HUD Spending

Week 6 (September 7-10): FY 2022 THUD and/or Infrastructure (Again)
How do we (CCHRCO Houser's) contribute 2,000 letters?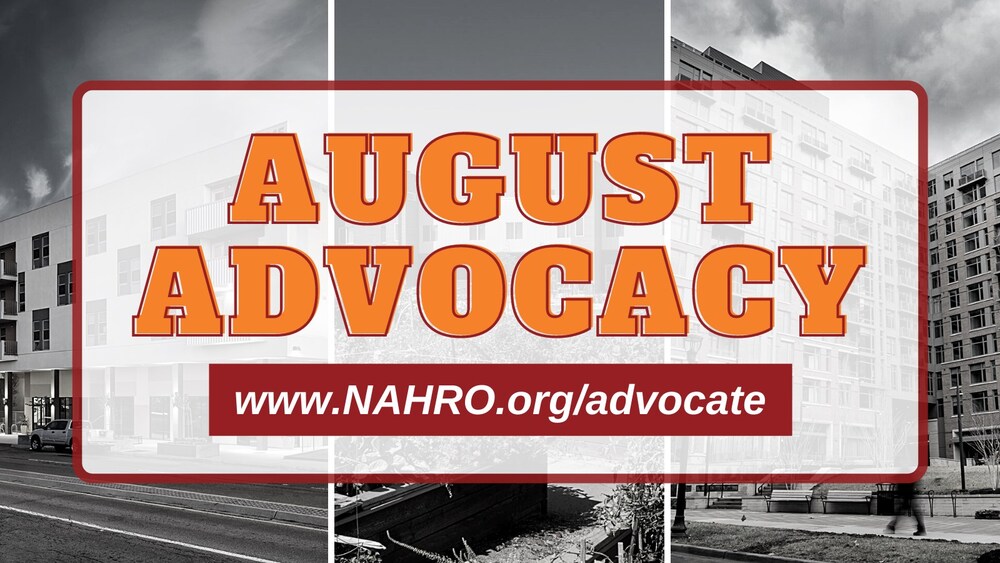 Completing the action steps will take less than 5 minutes of your time. I'm asking that you and your team submit a letter each day. Each time you submit a letter, you are helping us get one step closer to urging Congress to include dedicated housing resources in the infrastructure bill. Submitting the same letter each day of the week isn't a problem. WE NEED TO BE HEARD and these letters are extremely helpful to our NAHRO staff representing us in Washington, DC.
WE ARE HOUSERS! Let's do this!
---
For additional information, please feel free to contact Ivory N. Mathews at imathews@columbiahousingsc.org.